Your New Favorite Keto Granola
Eating fewer carbs doesn't have to mean sacrificing flavor. Choose from two great flavors: decadent chocolate or buttery pecan spice. Both granolas are nutrient-dense, packed with healthy fats and protein, and best of all...taste amazing!

A tasty mix of coconut, seeds, and nuts naturally sweetened without sugar.

A great choice when you want a satisfying snack while maintaining a gluten free diet.

The perfect addition to a high-fat, low-carb diet with only 3g net carbs and 0g sugar per serving.


Not Your Average Trail Mix
Most granola is filled with refined sugars, so we created a better version without cutting corners on quality or taste. You'll love the perfect balance of almonds, sunflower seeds, pumpkin seeds, and coconut chips.

The perfect bring-everywhere, eat-anywhere snack to satisfy your sweet tooth.

Add a pop of decadent flavor and crunchy texture to your mornings.

A tasty low-carb topping for yogurt to boost protein and add healthy fats.
Our keto-granola has arrived! Both flavors were an instant hit with our favorite taste-testers - our friends, family, and NuNaturals staff members!

"I purchased this sugar-free chocolate syrup, and I love it! In the evening, I have a sweet tooth and usually eat something I shouldn't. Now, I have a cup of decaf with this chocolate syrup and I'm satisfied. Thank you!"
- Sara H.

"I LOVE this product. I'm on a no sugar diet, but I love my mocha coffee in the morning. NuNaturals saved me. It's got just the right amount of stevia to give it the perfect taste."
- Ellen R.

"Great gift without the sugar!! I gave this item for a gift for my sister. She loved it and said there was no aftertaste like other products."

- Jeanie W.
Try both mouthwatering flavors!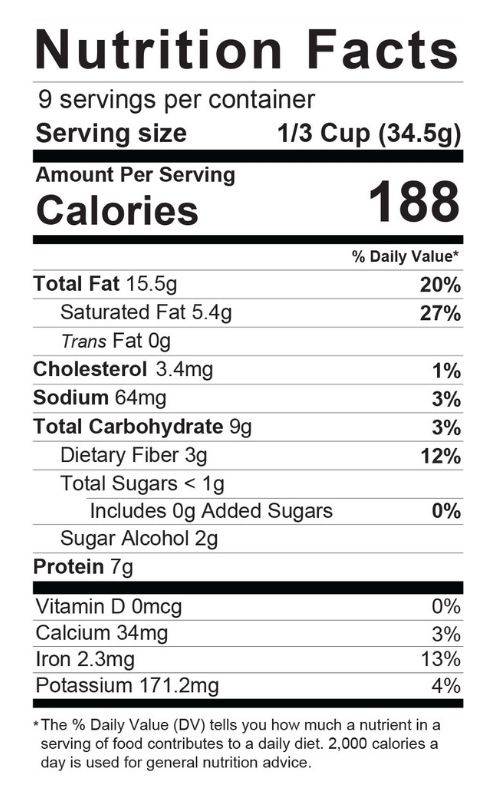 Our Formula
Unlike other brands that rely on artificial sweeteners and flavors, we use simple ingredients like nuts, seeds, and coconut chips.
Chocolate Ingredients
sliced almonds, sunflower seeds, pumpkin seeds, coconut chips, coconut shreds, erythritol, almond butter, butter, allulose powder, collagen powder, cocoa processed with alkali, vanilla, sea salt, monk fruit extract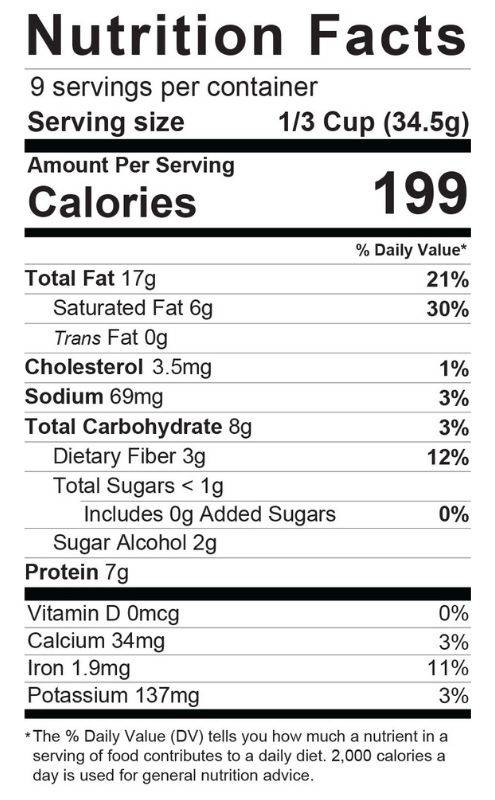 Pecan Spice Ingredients
sliced almonds, sunflower seeds, pumpkin seeds, coconut chips, coconut shreds, erythritol, almond butter, butter, water, collagen powder, pecans, allulose, pumpkin pie spice, sea salt, monk fruit extract
1.800.753.4372
hello@nunaturals.com
Helping to keep you well since 1989