NuNaturals
Cocoa Syrup 16 oz
Description
Recreate the flavors of your childhood - minus the sugar - with Stevia Cocoa Stevia Syrup. This sugar-free stevia syrup has an amazing, rich chocolate flavor with just the right amount of sweetness.
Long-Lasting Flavor: Each 16 oz bottle of stevia cocoa syrup contains 385 servings, so you can enjoy each one for a long time.
A Healthier Sweetener: Our cocoa stevia syrup isn't just sugar-free - it's also calorie-free, carbohydrate-free, gluten-free, animal product-free, and vegan, non-GMO, making it a worry-free option for you and your family.
Suggested Use: Add it to coffee, milk, ice cream, pancakes, waffles, or any baked goods.
What Is Stevia? Stevia is a natural, plant-based sweetener extracted from plant leaves. We use premium-grade stevia extract - a pure, sweet, and flavorful sugar substitute. Learn More
Ingredients

Glycerin
Water
Organic, Fair Trade Certified Cocoa (Processed With Alkali)
Stevia Extract



Product FAQ
What is Vegetable Glycerin?

Vegetable Glycerin is an odorless, slightly sweet sugar-alcohol (also known as polyol) with a syrup-like consistency. Our Vegetable Glycerin comes from Palm Oil that is mass-balance certified by the Round-Table on Sustainable Palm Oil (RSPO).
What is the difference between the 16oz and 6.6oz syrups?

Our 16oz syrups are more concentrated, sweeter, and have a smaller serving size (¼ tsp). Our 6.6oz syrups are more flavorful, less sweet, and have a larger serving size (1 tbsp).
Customer Reviews
Write a Review
Ask a Question
12/06/2023
Nancy C.

United States
2nd Best
My fave is the cocoa mint syrup but it was out of stock so what is a person to do? Go for chocolate! The cocoa syrup doesn't disappoint.
12/01/2023
Janice E.

United States
Love It!
I use it for making iced mocha coffee drinks. It tastes Great!
10/05/2023
Fatima C.

United States
One of my favorites for baking
Delicious and can be used for many things, coffee, cakes, cookies, no limits! Even makes a delicious cup of hot cocoa made with almond or cashew milk!
07/28/2023
Donna P.

United States
Decadent!
So good on ice cream or mixed with unsweetened vanilla almond milk. Excellent for dipping fruit. Product thickens on ice cream and cold fruit. No aftertaste and saves calories when you have a treat.
06/23/2023
daryn m.

United States
Life is Sweet with Nu Naturals
I love Nu Naturals Cocoa Delight because it allows me to satisfy my chocolate cravings without spiking my blood sugar. I love the chocoately taste and I love that its made with natural ingredients. As a board certfied health coach and nutritionist I share it as an option for chocolate cravings. I woud love to discuss how we may be able to collaborate so I can keep reccomending Nu Naturals to my clients and followers.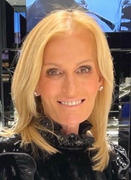 06/20/2023
Lynn S.

United States
Excellent tasting
I am thoroughly enjoying the chocolate syrup. It's good and coffee, drizzled over a keto mug, cake or anything else you can think of that you want to add a little chocolate flavor too.
04/23/2023
ELizabeth S.

United States
Wonderful Cocoa Syrup
I have denounced and eliminated all sugar in my life. Because it kills you. I have had to find replacements for tasty beverages like hot chocolate. This syrup brings my coffee to life, every morning. I don't miss hot chocolate any more. I can eat chocolate yogurt now and chocolatey steel cut oats GUILT FREE! If you want to avoid the accelerated-aging of sugar, I highly recommend this syrup to calm those chocolate cravings!!!
03/26/2023
Glennis S.

United States
Love this!
This is the best Cocoa syrup I've ever had that is a healthy (Stevia) low calorie option I add to my morning coffee. Thank you for creating this product!