NuNaturals
Unflavored Gelatin 1 LB
Description
Want to thicken recipes like puddings, soups, and sauces? Want to make delicious, fun desserts like cheesecake, fruit-filled jellies, and gummies without additional sweetness? Add some NuNaturals Unflavored Gelatin!
Optimum Body Health: NuNaturals gelatin is an outstanding source of protein, collagen, proline, and amino acids.
Additive-Free: Our unflavored gelatin contains no added flavors, and is fat-free, carbohydrate-free, and sugar-free.

Recipes:
Fresh Fruit Gelatin
Sugar-Free Gummy Bears
Spooky Sugar-Free Gummies
Salted Caramel Marshmallows

Ingredients



Customer Reviews
Write a Review
Ask a Question
12/04/2023
Sue S.

United States
Unflavored gelatin
I ordered the wrong product. I meant to order the collagen powder. Ordered the gelatin powder instead. The gelatin powder is okay, but not what I meant to order.
10/26/2023
Shiade

United States
Hmmmmmm-On the fence
I was so excited try this after all the reviews. I love making jello and fruit juice jello, but the consistency was like applesauce and not very appetizing. Then I tried them in my smoothies-the gelatin formed long clumps like a snake. I 'prepped' the gelatin as directed to "bloom", but again clumps. Unless someone can give me advise how to avoid this I will not purchase this again.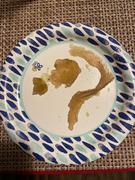 10/08/2023
Sheila R.

United States
Need Protein
Having an immune compromised system, I need to up protein intake for joint and bone health any way possible. Plus, I thought it would be fun to make "jello" using natural juices and ingredients, sweetened with Stevia or another natural-type sweetener. Sadly, I have not had the time yet to make this type dessert, but am glad to have a no flavor gelatin around (in bulk) to add to smoothies and other desserts. Who knows what else I will find gelatin useful for!!! Thanks for providing this product, NuNaturals!!!
07/05/2023
Katrina R.

United States
Exactly what it says on the tin- er, bag
I got this to use as a protein supplement, and it's not completely flavorless (it has some meaty taste) but it can easily be hidden in things like smoothies and energy balls. It's also cheaper than Vital Proteins' 1 lb of gelatin powder.
10/12/2022
Neil M.

United States
Adult Use . . .
Helps with making Jell-O shots!
05/29/2022
Lindsay R.

United States
Amazing products!
Please ship to Canada !!!!
05/15/2022
ALice N.

United States
05/03/2022
Gail S.

United States
Returned
My first experience using this ingredient was great:however purchasing through your company was a disappointment. Bryn has the details, but simply the shipping process killed the deal. I had cancelled my Amazon subscription because it was to expensive. Sadly purchasing through your company was a let down. An unfortunate review for a quality product.